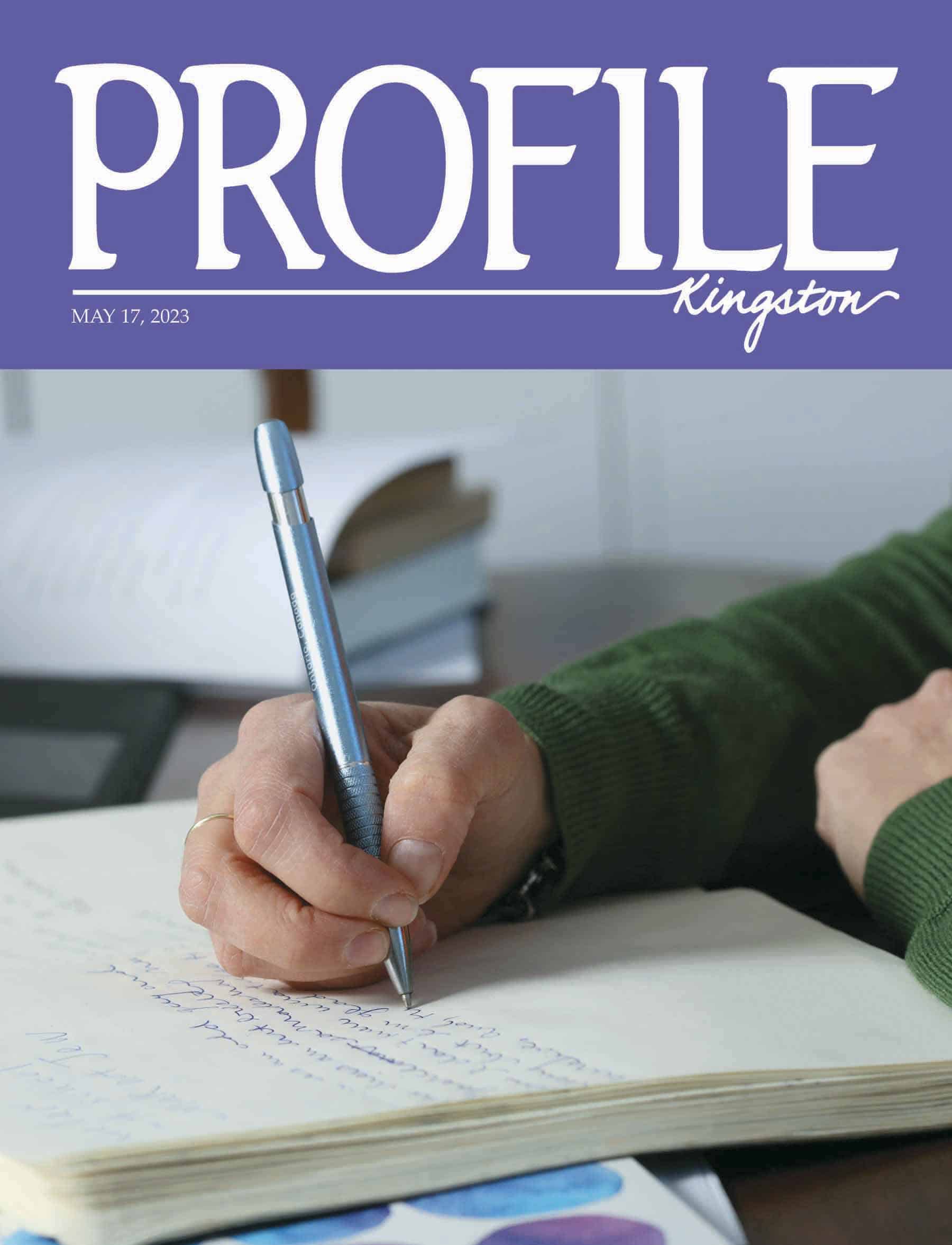 Current Issue
May 17, 2023
Published bimonthly since 1985, this glossy city magazine features the stories, accomplishments and passions of Kingstonians.
Look for your copy of the May issue of Profile Kingston now! Feature articles include: Pam Fountas, written by Christine Hamelin with photography by Kat Kopiak; Paul Banfield, written by Seth DuChene with photography by Bernard Clark; and Leanne Lieberman, written by Ann-Maureen Owens with photography by Bernard Clark. Cover photography by Bernard Clark.
Pick up your magazine at participating advertiser locations — while supplies last. To order a print or digital copy, please use the links below.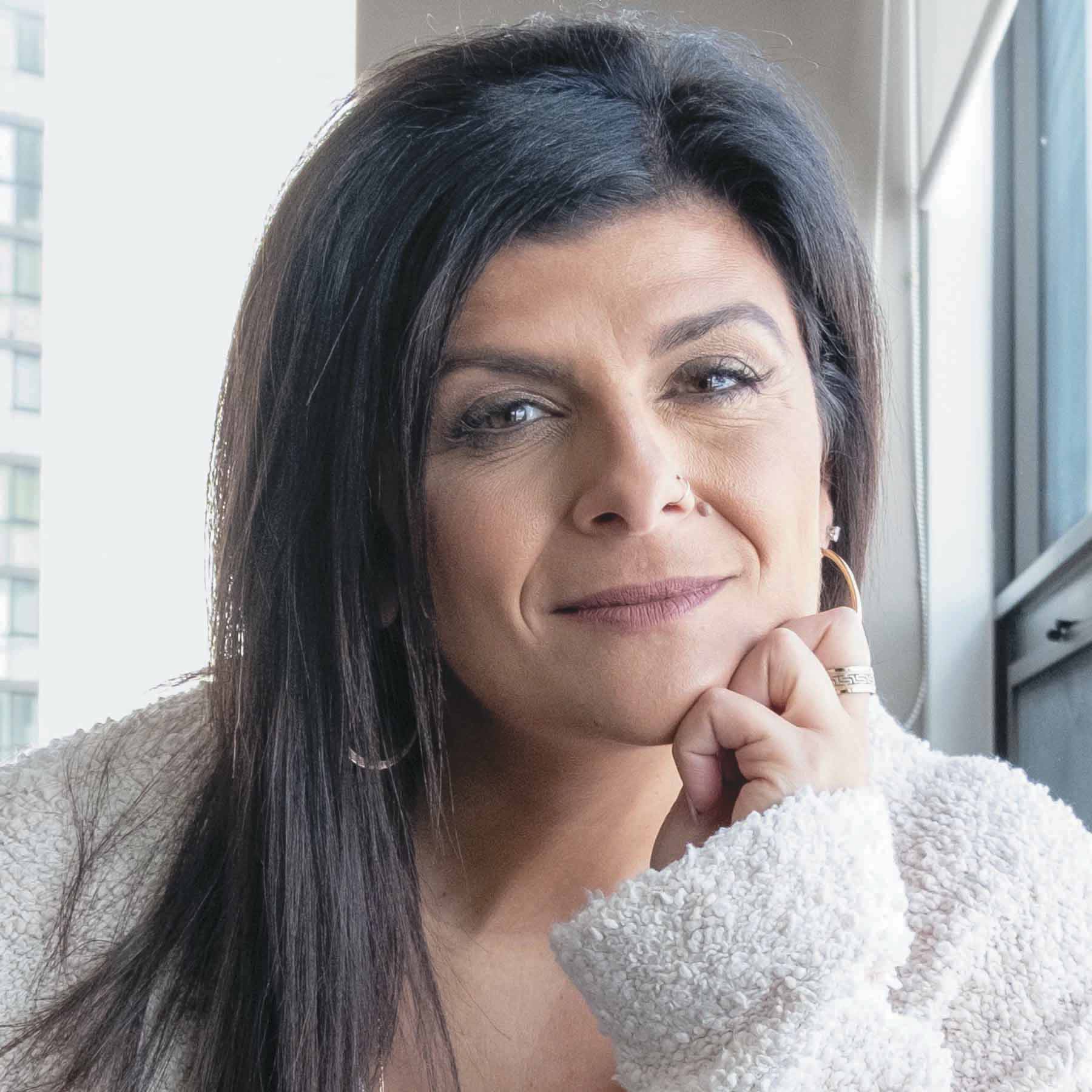 By Christine Hamelin
with photography by Kat Kopiak
Pam Fountas, a Life and Business Coach and Strategist, has had a positive impact on countless women's lives. Her own periods of struggle, whether she was confronting damaging social messaging or completely overextending herself, have allowed her to understand . . .
By Seth DuChene
with photography by Bernard Clark
There's no such thing as a time machine. To look back into the past, we have to rely on other means to see what life was like in days gone by. Historians can give us a glimpse of the past through their own research and interpretations — but they need to derive their insights . . .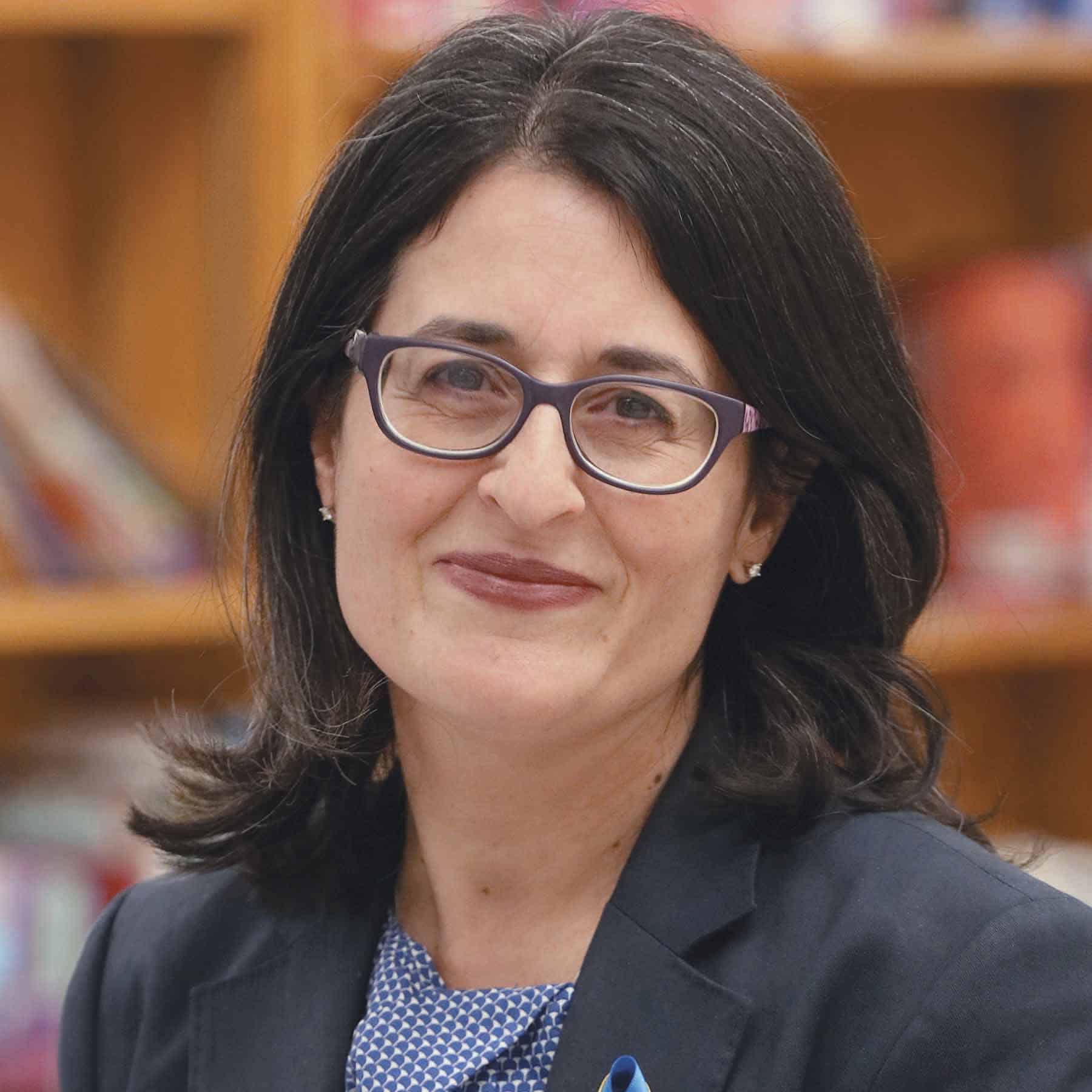 By Ann-Maureen Owens
with photography by Bernard Clark
Leanne Lieberman is a writer, teacher, intrepid traveller and outdoors enthusiast who has always been curious about the world and imaginative in her approach to it. Her sixth Young Adult (YA) novel, Cleaning Up, was launched at Novel Idea Bookstore in April. . . .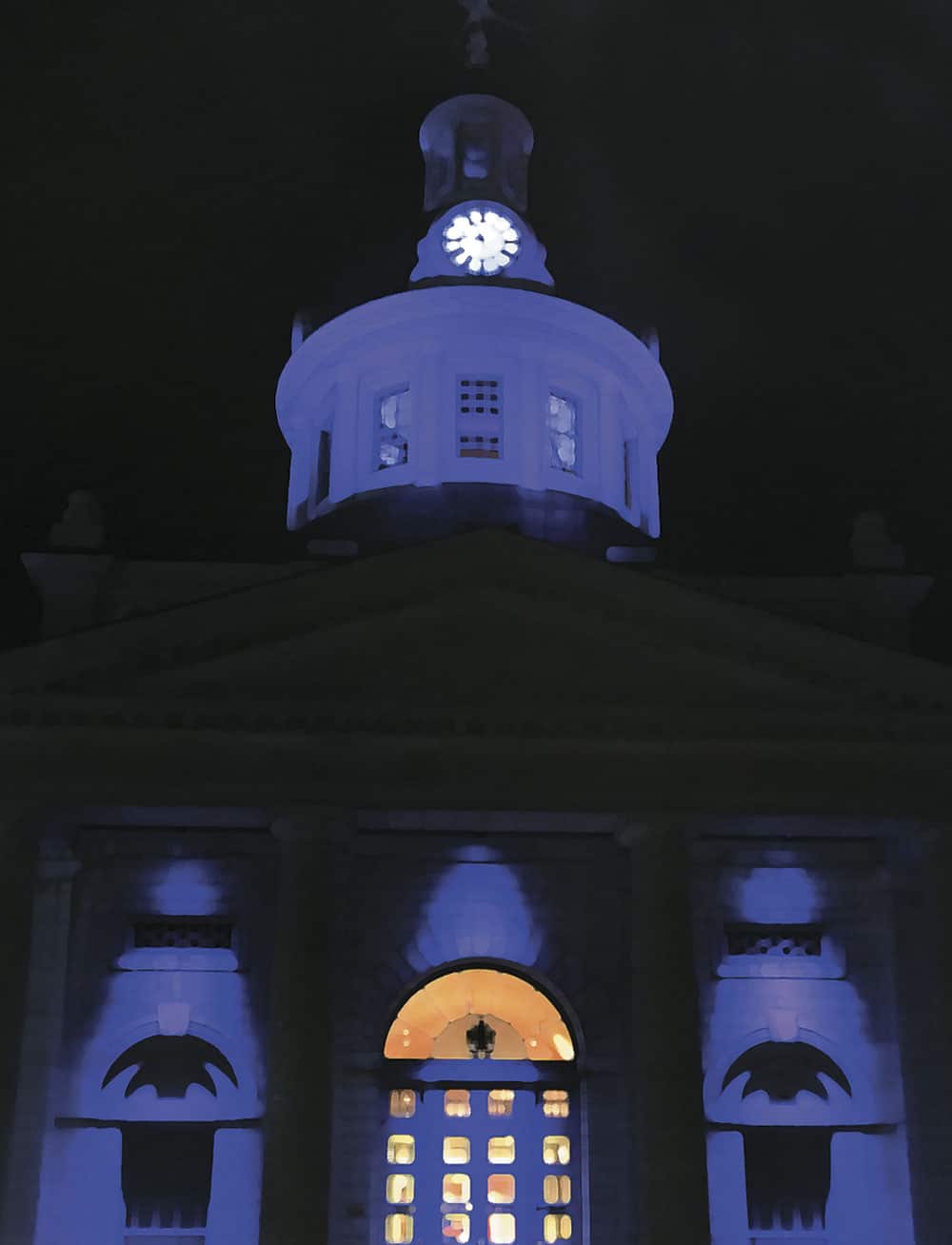 This regular column features a recap of City of Kingston news from around the horseshoe and details on pertinent municipal issues.
By Bill Hutchins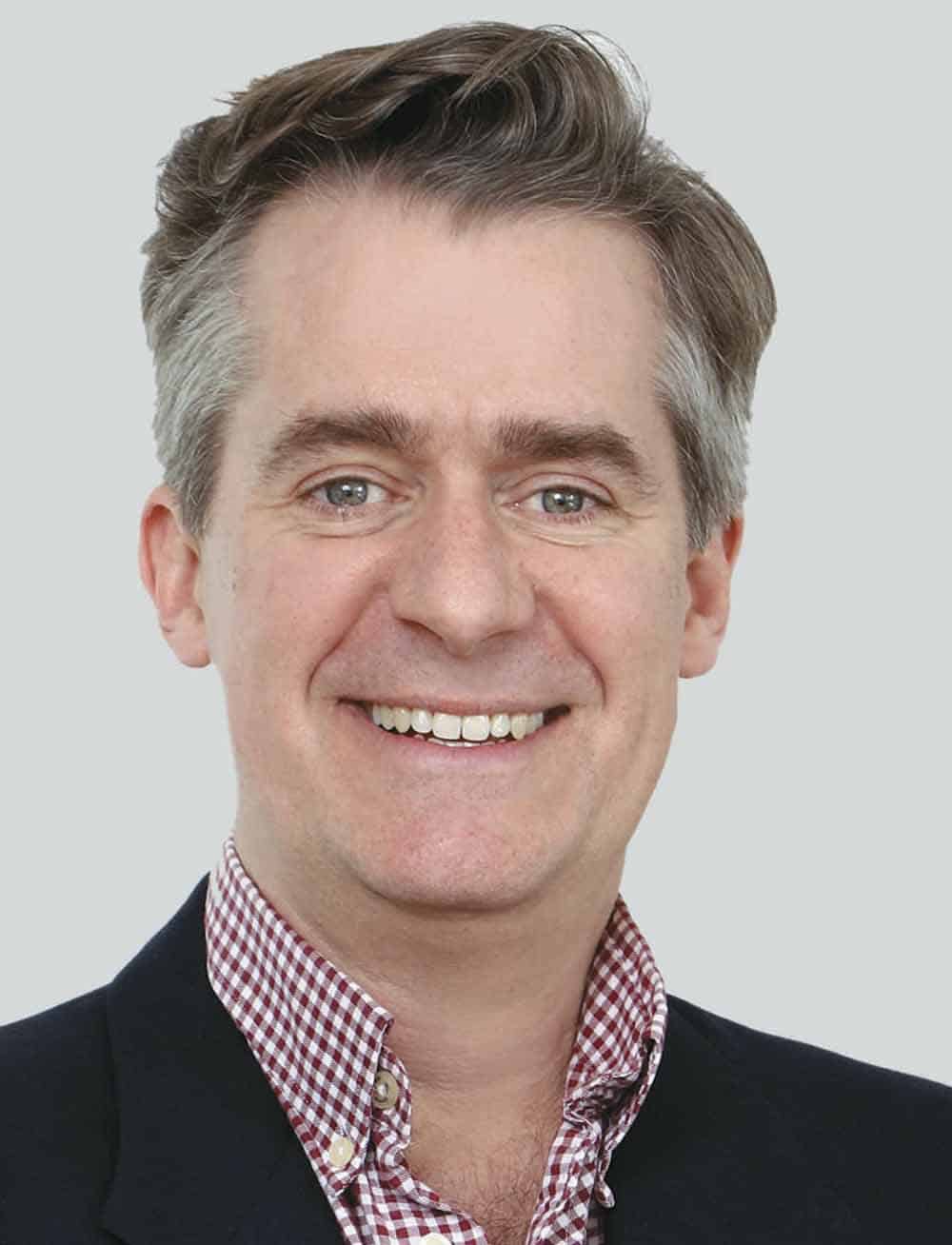 Read about Managing Artistic Director, Thousand Islands Playhouse, Brett Christopher's favourite things.
Compiled by Bill Hutchins;
photography by Bernard Clark
For all of our readers who love great local cuisine, every issue highlights a food or beverage item recommended by chef and consultant Clark Day.
Photography by Bernard Clark
It's your community — your neighbours and friends, your interests and ideas.
Six times yearly Profile Kingston puts the spotlight on the unsung heroes of our community, telling you how they do what they do… and why.
Every issue is packed with fascinating reading as our most skilled and knowledgeable citizens show you Kingston life through their eyes.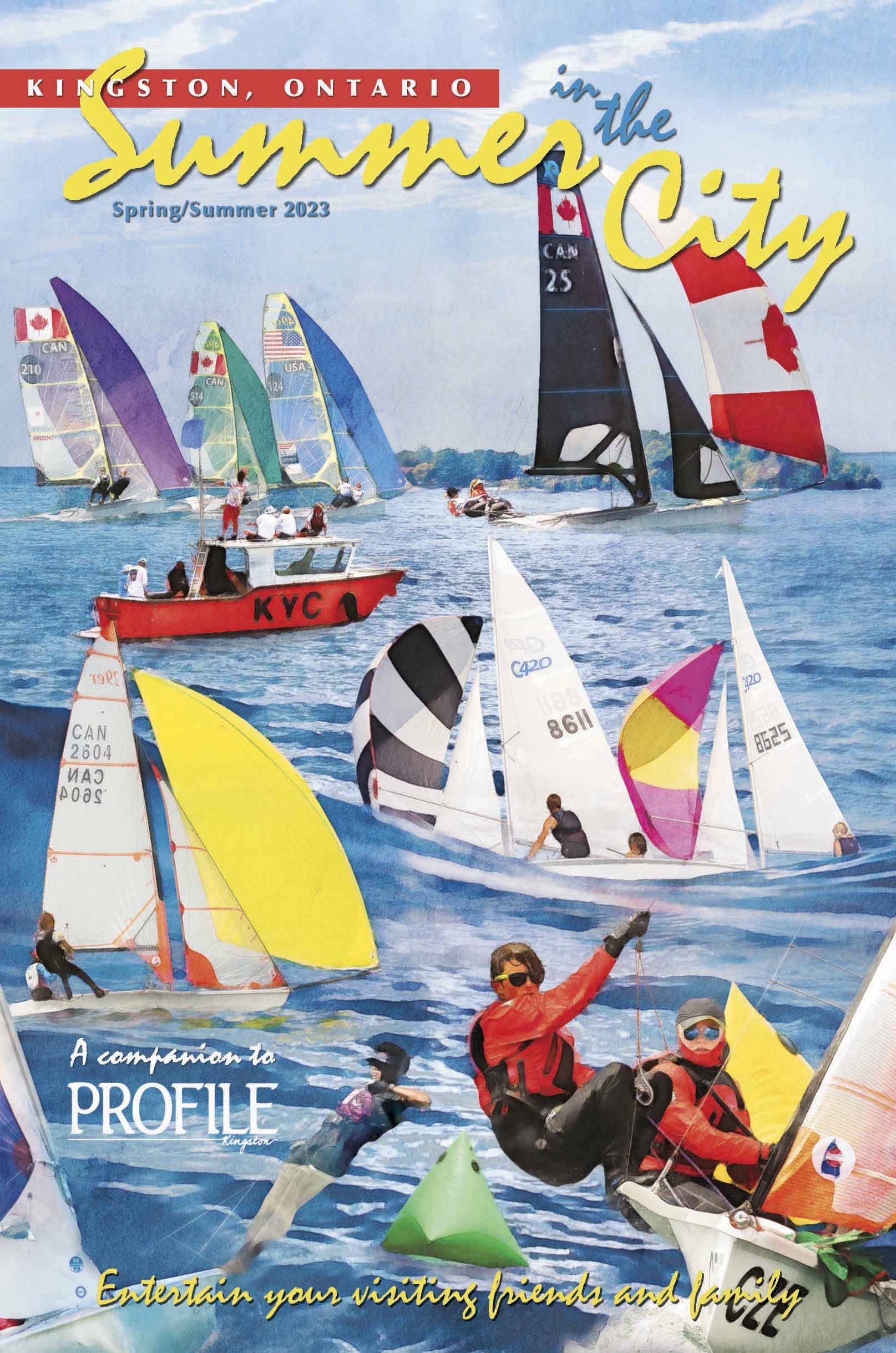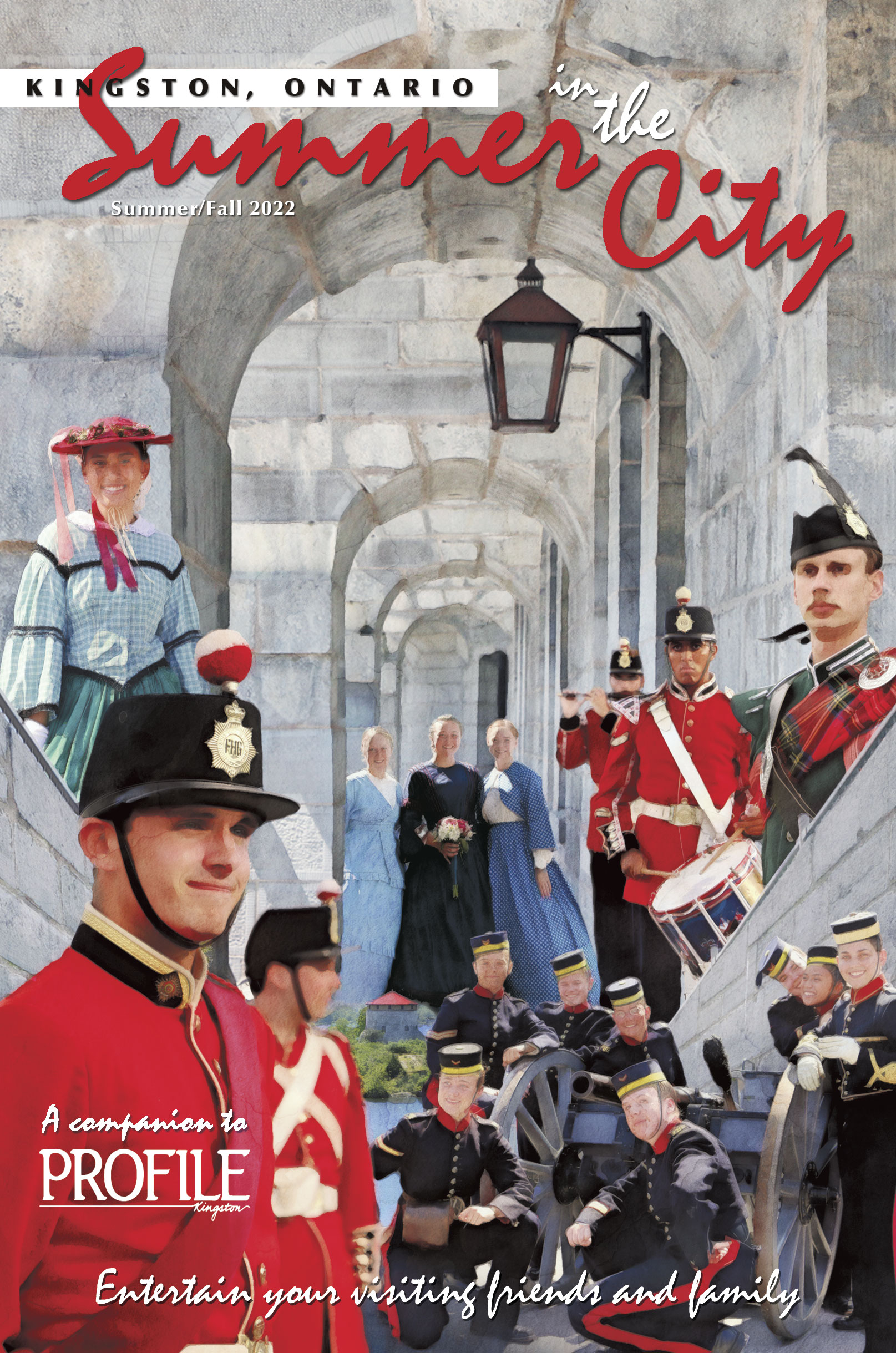 Don't miss our companion magazine, Summer in the City, published annually in May and July, featuring over 200 local and area cultural and recreational activities.
Kingston's most comprehensive guide is designed to entertain your family and friends all summer long. Presented in a convenient, easy-to-read format, and available online, Summer in the City contains something for Kingstonians and vacationers of all ages.
Use the links to view a copy of our May 2023  issue or a previous issue.
Summer in the City — your essential guide to beautiful, historic Kingston.
View our Back Issue catalogue for availability in print and digital formats.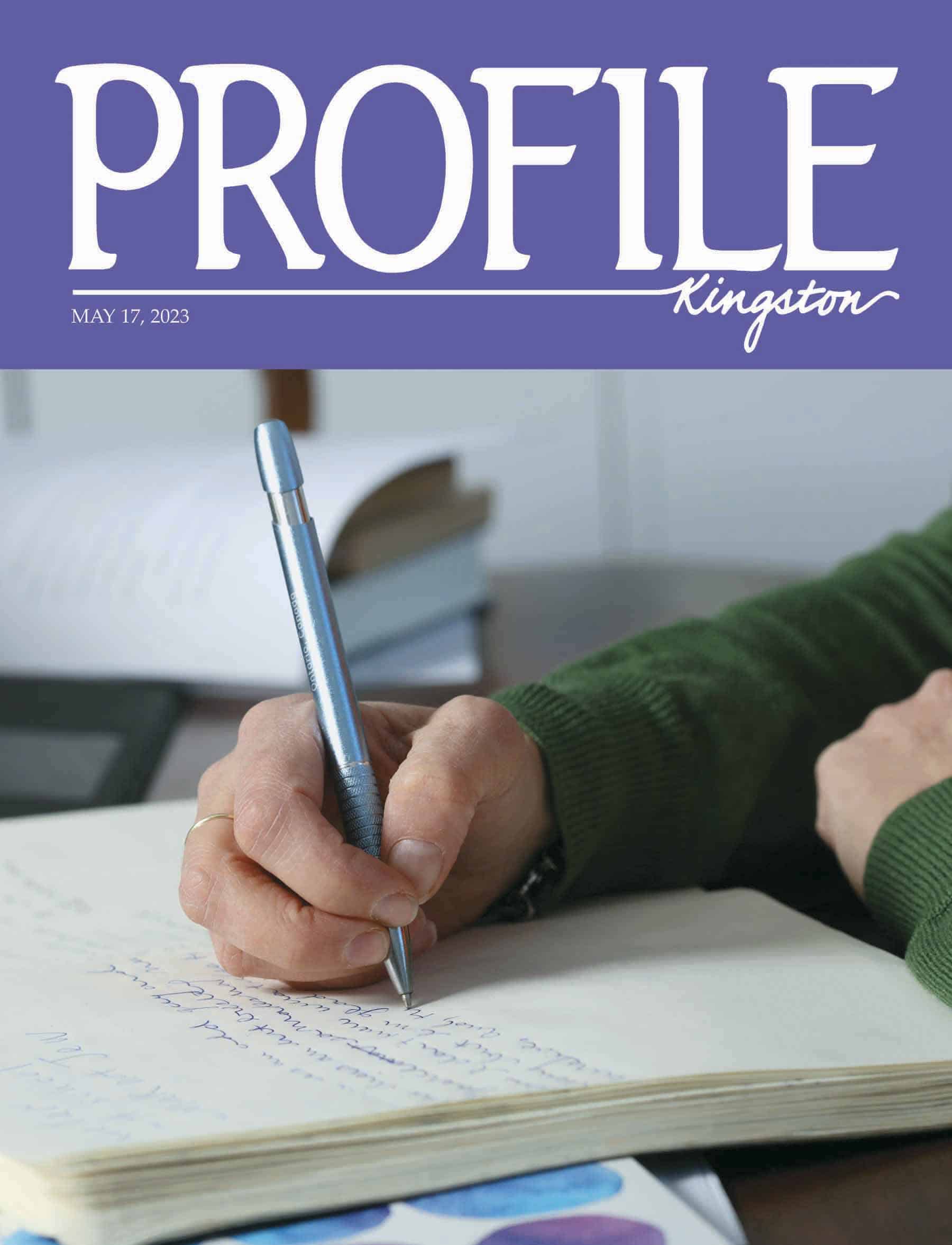 Looking for extra copies?
Pick up the current issue of Profile Kingston and Summer in the City at participating advertiser locations — while supplies last.